Chest
It is an osteocartilaginous box that contains the main organs of breathing and circulation and covers part of Organs abdominal organs.

The dorsal surface is formed by the twelve thoracic vertebrae, and the dorsal part of the twelve ribs.
The ventral surface is made up of the sternum and costal cartilages. The lateral surfaces are composed of the ribs and separated from each other by the eleven intercostal spaces, occupied by the muscles and intercostal membranes.
THORAX - ANTERIOR AND REAR VIEW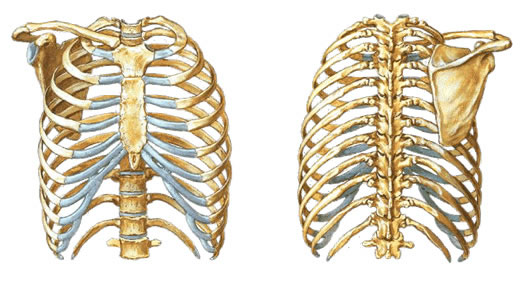 Source: NETTER, Frank H.. Atlas of Human Anatomy. 2nd edition Porto Alegre: Artmed, 2000.